Living without external heating or cooling systems has become impossible these days. The climate is such that you cannot survive the extreme cold or unbearable heat and that is why you need to invest in good HVAC systems. But you must understand that in order to continue to enjoy the benefits you get from these HVAC machines, you have to also maintain these. That is why it is important to look for a professional HVAC service near you. We, at Quality Air Conditioning, can be the right solution for you. We are an established and reliable company which has been in this field for more than 40 years now. We can bring you various kinds of HVAC services, right from easy installation to repair and maintenance. We cater to both commercial and residential purposes and are known for our highly skilled and dedicated services. So, if you belong to areas such as Delray Beach, Boca Raton, Deerfield Beach, Tamarac, Coral Springs, or Boynton Beach, then you can opt for us.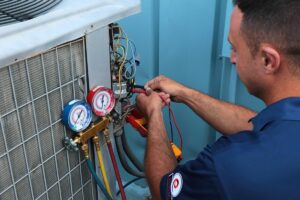 Here, we have put together a few things to check about the HVAC service before choosing them. Take a look.
Type of services
There are several kinds of requirements that you may face because of your HVAC system. Before choosing a company for its services, you have to make sure that they can fulfill all such requirements or not. That is why you must check the number of services provided by them.
Charges
Budget plays a key role when determining a particular HVAC service will stop you have to make sure that the company offers charges which are suitable for your budget. That is why you must check the rates in advance and see if it is actually a reasonable choice for you or not.
So, if you are thinking of hiring us, contact us today.