HVAC Service in Margate, Delray Beach, Plantation, Fort Lauderdale & Deerfield Beach, FL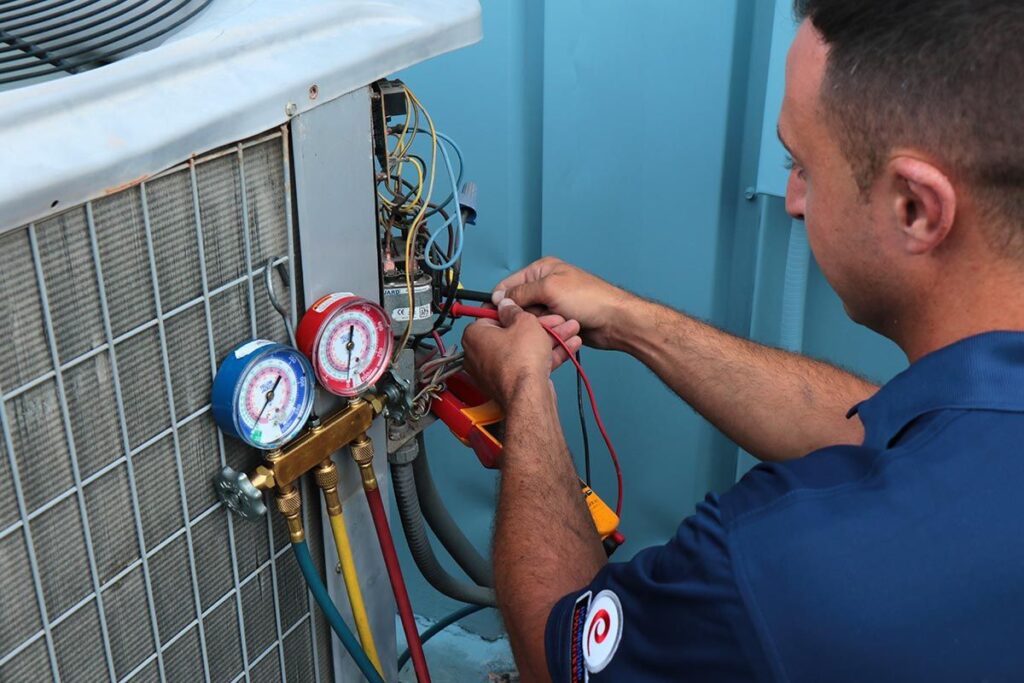 You can put on the brakes if you have been cruising the Internet looking for an HVAC service in Delray Beach, Deerfield Beach, Plantation, Margate, or Fort Lauderdale, Florida. Quality Air Conditioning Company has been around since 1971, and this level of longevity tells you a lot about our customer satisfaction rate. We have continually grown through the many referrals that we receive from satisfied clients, and the positive word-of-mouth is very gratifying.
We are a comprehensive HVAC service, so homeowners can rely on us to satisfy all of their air conditioning system needs. Our HVAC service technicians will be on the scene on the same day in most cases, and we are equipped to handle emergencies. Our Deerfield Beach-Delray Beach HVAC service personnel are available around-the-clock, seven days a week, and we provide emergency services to all other nearby cities.
You can rest assured that our HVAC service professionals are among the best in the business, and they get the job done right the first time, every time. However, sometimes an old, overused air conditioning system simply cannot be repaired. Under these circumstances, our HVAC service technicians can install a brand-new system for you. There are many options to choose from, and we source our air conditioners from leading manufacturers like Trane, Goodman, Ruud, and Lennox.
Commercial HVAC Service for Deerfield Beach Area Businesses
In addition to the residential work that we do, we are always ready to help if you need a commercial HVAC service in Plantation, Margate, or any of the other adjoining communities. We have the ability to work on all different makes and models, and no job is too large or too small for our team.
HVAC Service Plans
Help will always be just a phone call away if you need an AC repair or an HVAC system installation as a homeowner or a business decision maker. This being stated, you can potentially save a lot of money in the long run if you enroll in one of our HVAC service plans. There are a couple of different levels to choose from, and you should definitely consider the value of preventative measures.
Call or Click Today!
Whenever you need an HVAC service in Fort Lauderdale, Deerfield Beach, Margate, Delray Beach, or Plantation, Florida, call Quality Air Conditioning company at 954-971-1000. We also have a contact form on this website that you can use to send us a message if the situation is not an emergency.