Ygrene Energy Fund
Lower the cost of your next big service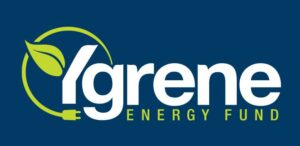 Ygrene Energy Fund is the nation's leading multi-state provider of residential and commercial property assessed clean energy financing. The award-winning, privately funded YgreneWorks program provides immediately accessible financing with no upfront costs for energy efficiency, renewables, water conservation, and, in certain areas, hurricane protection, electric vehicle charging stations and seismic upgrades. Ygrene is committed to making it easy for families to invest in their future and a healthier environment. Over the next five years, YgreneWorks is projected to create tens of thousands of local jobs and invest hundreds of millions into local economies.
Ygrene Energy Fund™ makes it easier-than-ever for you to obtain home improvement financing. Now, you can upgrade your home with no out-of-pocket costs and get 100% financing for qualified improvements. Increase the value of your home, save energy and live in a healthier, safer environment by taking advantage of Ygrene's Clean Energy financing.
100% HOME UPGRADE FINANCING
HOW IT WORKS
DOZENS OF ELIGIBLE IMPROVEMENTS


IT'S EASY TO GET STARTED
Make the clean energy improvements of your choice.
Repay the financing through your property tax bills over periods of up to 20 years.
Check for Eligibility
Contact us for details on how you can buy it today and pay later!