Cooling Tower Repairs in Fort Lauderdale, and Broward County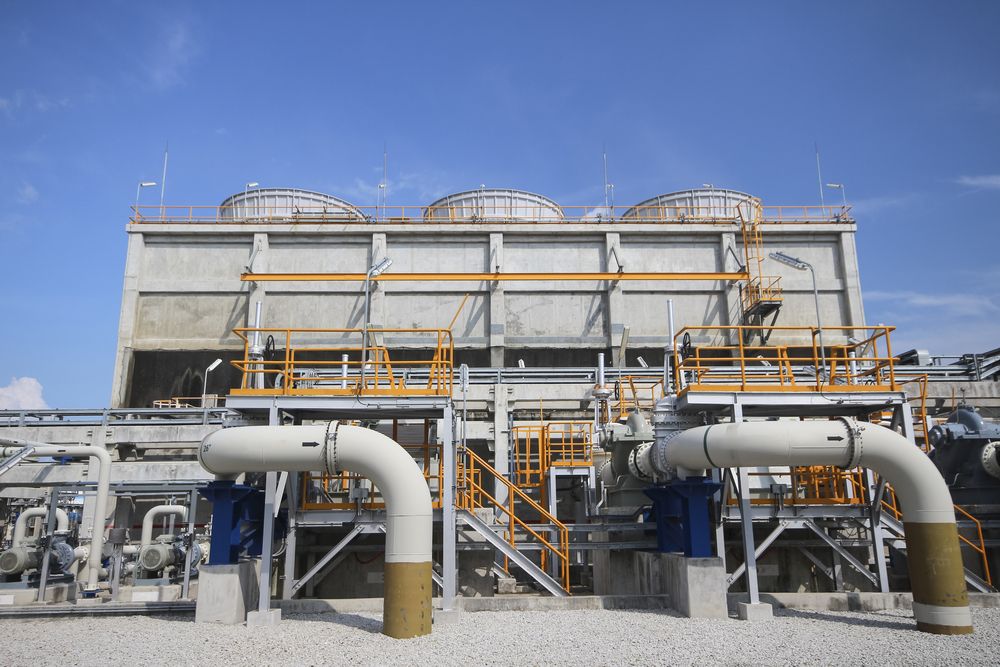 Cooling towers have become a popular choice for commercial use, and in some cases may be essential to the productivity of your business. Functioning to exchange heat, cooling towers return cold water to chillers and push heat out with their complex design, giving you control of your indoor climate. But if your cooling tower is not functioning correctly it can delay productivity or bring it to a halt altogether.
At Quality Air Conditioning Company, we provide cooling tower repairs to businesses in Fort Lauderdale and other cities in Broward County. Our team of skilled technicians are up-to-date on the latest technologies in cooling tower repairs to bring you affordable and sustainable cooling tower repairs at reasonable rates. Without sacrificing quality, we work with your budget to get your business back up and running and your cooling tower functioning properly.
Advantages of Properly Functioning Cooling Towers
The advantages of cooling towers for commercial use are various. It's no wonder that factories and businesses in Fort Lauderdale and surrounding areas rely on cooling towers for their filtration and cooling needs.
Cooling towers offer fine filtration by removing small solids from water and reduce turnover rate, giving your business cleaner water and decreased contamination. By optimizing on chemical use and high energy transfer, cooling towers provide adequate water temperature and recirculation, making indoor climate control simple and efficient.
If your cooling tower is not functioning properly, you may require a cooling tower repair. At Quality Air Conditioning Company, we offer affordable cooling tower repairs two businesses in Broward County and surrounding areas that are professional and efficient. We know that a damaged cooling tower can be detrimental to your business, which is why we work diligently to provide you with efficient cooling tower repairs at great rates.
3 Signs Your Cooling Tower Requires A Repair
Like all water filtration and cooling systems, cooling towers require maintenance to keep them up and running properly. As an integral part of your HVAC system management, cooling towers can provide you with adequate water temperatures and provide you with comfortable indoor climate control. But how do you know that your cooling tower requires repair? The following signs are strong indicators that your cooling tower requires maintenance.
Energy Waste: If your cooling tower is eating unnecessary energy and you see a visible influx in your energy costs, then it may be an indicator that your cooling tower isn't functioning properly and you need a cooling tower repair.
Insufficient Water Flow: Insufficient water flow can cause your cooling tower to produce dry air disease, which is displayed by dry patches in your water tower that may develop into scales.
Tower Flooding: One of the most obvious and detrimental signs that your tower requires a cooling tower repair is flooding. If water is overflowing in your cooling tower, even after it's turned off, then it's time to call a professional.
If you notice any of the above signs or other strange occurrences with your cooling tower, then contact Quality Air Conditioning Company to inquire about the affordable cooling tower repair that you need for your business in Fort Lauderdale and surrounding areas in Broward County.
Contact Us for Cooling Tower Service and Repairs Today!