Air Conditioning Service Plans in Boynton Beach, FL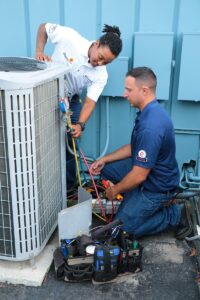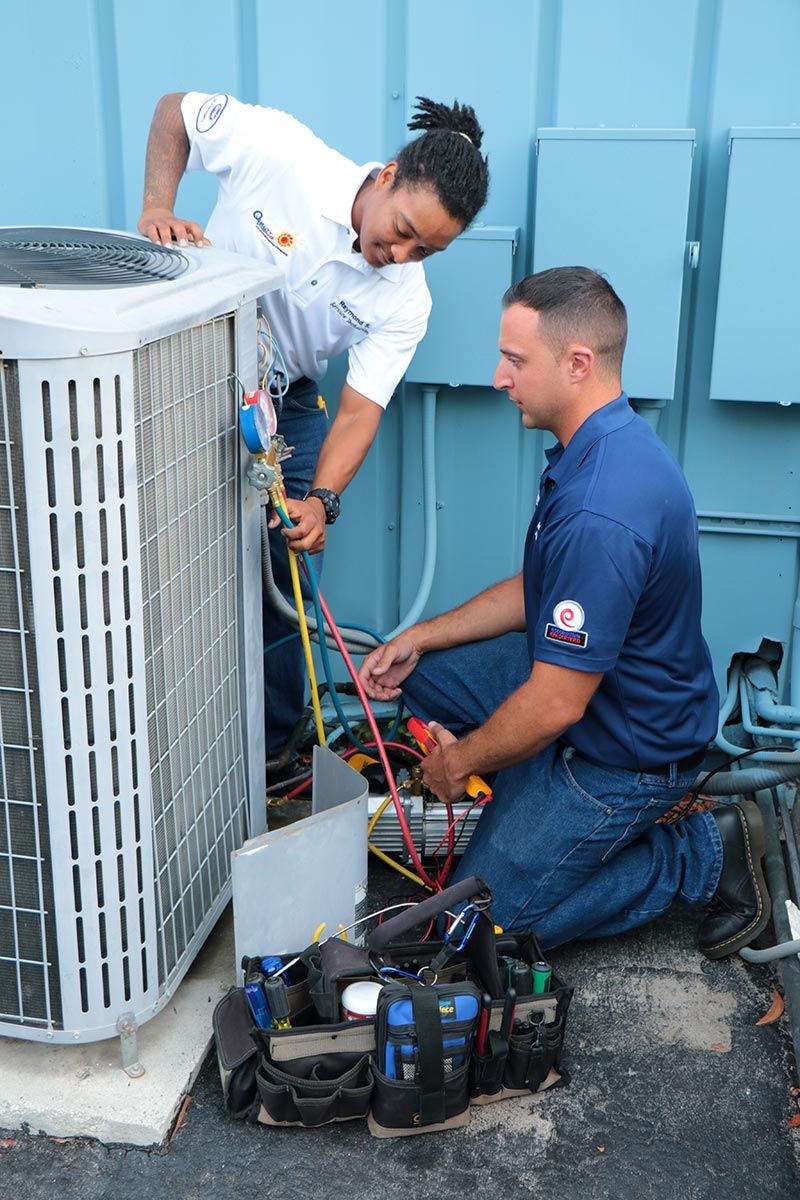 Quality Air Conditioning is the trusted resource for HVAC service contracts in Boynton Beach, Florida. We have been setting the standard for excellence in Palm Beach County for over 40 years, so we have an unrivaled level of experience, but we have always evolved as technological advances have changed the playing field.
This tropical paradise provides residents with an extraordinary quality of life, and we greatly value the relationships that we have made with locals over the last four decades. From Chapel Hill to the Route 441/Beach Boulevard area and everywhere in between, you can rely on Quality AC for air conditioning service plans in Boynton Beach, Florida.
HVAC Service and AC Sales
Far too many people fail to enter into residential service contracts, and as a result, they have to dig deeply into their bank accounts to pay for extensive repairs or new systems. People in the know understand the fact that air conditioning service plans are worth their weight in gold, because regular maintenance will keep your system running smoothly. Plus, the ongoing inspections will uncover potential difficulties before they become big problems.
We offer two different Boynton Beach, Florida HVAC service contracts: the basic plan, and the ultimate plan. With the basic plan, you get maintenance service calls twice a year, and you get six filters every time we come out. There is a 15 percent discount on parts, labor, and systems, and we provide you with a ductwork fogging treatment.
The ultimate plan goes a significant step further, because all repairs will be done absolutely free as long as the air conditioning service plan is in effect. As an added benefit, we will respond to service calls for our ultimate plan enrollees 24 hours a day, 7 days a week.
You get air duct fogging on an ongoing basis, a filter every month, and semiannual maintenance visits to keep your system running optimally at all times. As the icing on the cake, if you ever decide to upgrade to a new system, we will give you a 20 percent discount if you are an ultimate residential service contract client.
Air Conditioning in Boynton Beach, FL – Take Action Today!
If you are currently unprotected, now is the time to sign up for one of our Boynton Beach, Florida air conditioning service plans. You can set the wheels in motion if you give us a call at 954-971-1000.