Air Conditioning Service Plans in Parkland, FL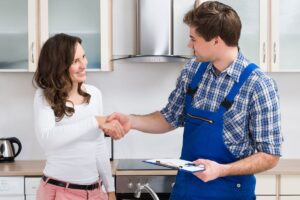 You have reached the right website if you are looking for air conditioning service plans in Parkland, Florida. Our company has been exceeding the expectations of people throughout Broward County since 1971, and this level of longevity speaks volumes about the commitment that we have made to the communities we serve.
The city is a physically beautiful place that is highly desirable, and we enjoy the work that we do in Parkland. If you are in City Center, the Route 441/Loxahatchee Road neighborhood, or the Holmberg Road/New Holmberg section, Quality Air Conditioning Company is the name to remember for air conditioning service plans in Parkland, Florida.
The Value of Residential Service Contracts
If you are like a lot of people, you may see a narrow picture when you think about your air conditioning system. You simply set the thermostat and everything takes care of itself, right? In reality, your air conditioning unit outside of your home is working overtime during the hotter months, and problems can occur if your system is not being maintained properly. This is where our residential service contracts can enter the picture to save you a lot of money in the long run.
There are two different HVAC service contracts Parkland, Florida homeowners can sign up for, and they are both surprisingly affordable. With our basic plan, we come out to your home two times every year to provide comprehensive maintenance, and we bring along six filters each time we visit. You get a 15 percent discount on parts and labor if you ever need any repairs while your plan is active, and we provide a fog treatment to keep your duct work clear of contaminants.
The other plan that we offer is our ultimate plan, and its name says it all. If you need any type of repairs, they are completely covered, and you receive ongoing maintenance on a semiannual basis. You get a brand new, clean filter every month and ongoing fog treatments for your ductwork. Plus, if you decide to get a new system or a system upgrade, you get a 20 percent discount as an ultimate residential service contract customer.
Contact Quality Air Conditioning Company!
Now is the time to take action to keep your HVAC system running smoothly all year around. You can discuss our Parkland, Florida air conditioning service plans with a knowledgeable member of our team if you give us a call at 954-971-1000.