HVAC Repair in Boca Raton, Fort Lauderdale, Pompano Beach, Deerfield Beach & Sunrise, FL
For HVAC repair in Fort Lauderdale, Pompano Beach, Sunrise, Deerfield Beach, and Boca Raton, Quality Air Conditioning Service is the trusted resource. It takes time to build a solid reputation within a community, and we have certainly made a significant investment on this level. Our company was founded in 1971, and we are still family-owned and operated. And as a result, we feel a sincere connection to the locals that we serve, and we take our work to heart.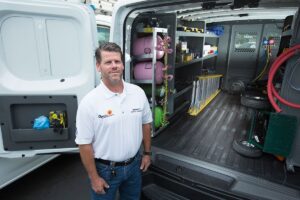 Top Quality HVAC Repair Technicians
Since we have been in the AC field for so long, we know exactly what to look for when we bring new members onto our team. It takes a special combination of knowledge, seasoning, and the physical stamina to work in extreme South Florida conditions during the summer.
We are proud to be able to say that our HVAC service technicians are true professionals in every sense of the word. When you call us to provide HVAC repairs in Pompano Beach, Deerfield Beach, Sunrise, or any other nearby community, you can rest assured that the job will be done right the first time, every time.
Commercial HVAC Repair Services
You can always rely on us if you ever need an HVAC repair in the Sunrise-Deerfield Beach area as an individual homeowner. At the same time, we also serve members of the business community. Regardless of the nature of your structure or the size and scope of the repair assignment, we will always be ready to spring into action to provide a solution.
Emergency HVAC Repairs in the Fort Lauderdale Area
Going without air conditioning for any length of time can be dangerous for some people, and there are businesses that can lose a great deal of valuable inventory under these circumstances. We fully understand this dynamic, and as we stated in the opening, we are motivated by an authentic commitment to service. As a response, we are available to provide emergency HVAC repair service around-the-clock, seven days a week.
We Are Here to Help!
Whenever you need HVAC repairs in Pompano Beach, Deerfield Beach, Boca Raton, Fort Lauderdale, or Sunrise, Florida, call Quality Air Conditioning Company at 954-971-1000 and we will be on the scene in a flash. If you would rather reach out over the Internet in a non-emergency situation, simply fill out the contact form on this website we will get back in touch promptly.