Air Conditioning Service Plans in Coral Springs, FL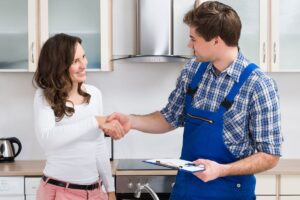 Quality Air Conditioning Company is a community fixture that has been providing air conditioning service plans in Coral Springs, Florida for decades. This Broward County city is known for its unique architecture, and it is widely considered to be one of the best places to live in the entire metropolitan area.
We have developed many relationships with locals over the years, and we look forward to making new ones in the future. From the West Atlantic Boulevard/Riverside Drive section to the Coral Ridge Drive/Wyndham Lakes Boulevard neighborhood, if you are looking for air conditioning service plans in Coral Springs, Florida, look no further then Quality Air Conditioning Company.
Residential Service Contracts
There are many fantastic things about living in south Florida, and most people would place the weather at or near the top of the list. Without question, you have the ability to enjoy most of your favorite outdoor activities all year around when you live in Broward County. The only downside is the fact that summers are extremely hot and humid, and any time without air conditioning would be miserable. There is also the matter of energy efficiency, because an air conditioner that is working overtime can develop problems that can ratchet up your electric bill.
Regular maintenance can make a world of difference. We offer residential service contracts to Coral Springs, Florida homeowners, and you spend a little to save a lot if you engage us to properly maintain your AC system all year around.
You have a couple of different options available to you when it comes to the HVAC service contracts that we offer. With our basic plan, we come out to your property twice a year to provide maintenance, and we bring six filters along with us. You get a fog treatment to refresh your duct system, and if you need any air conditioning repairs, you get a 15 percent discount on parts, labor, and systems.
If you want to take things to another level, you can sign up for our a ultimate Coral Springs, Florida HVAC service contract that covers everything that could go wrong with your air conditioning system. You also get two maintenance visits per year, a 20 percent discount on upgrades or new systems, and much more.
Contact Quality Air Conditioning Company!
We would be more than glad to answer any questions that you have about our Coral Springs, Florida air conditioning service plans. You can get in touch with us by phone right now at 954-971-1000.