Do you have an air-conditioner at home? Well, this is a rhetorical question nowadays because, given the climate condition, air-conditioning systems are no longer a luxury but a necessity. Therefore, the sales of such machines have also shot high. But along with the sales and manufacturing of air-conditioners, there has also been an increase in the ac servicing companies. And this is essential too. Merely producing a machine is not enough; you need certified technicians and experts to handle this machine and make it usable for all of us. We, at Quality Air Conditioning, are a one-stop solution for your air-conditioning requirements whether it is your commercial building or a residential area.We have been in this business since 1971 and have gained a solid reputation amongst our clients for our quality services, experienced and qualified experts, and reasonable charges. So, if you belong to areas such as Delray Beach, Margate, Plantation FL, Pompano Beach, Sunrise FL, and Tamarac, then you can resort to us for your air-conditioner service without any hesitation. 
Here, we have put together a few questions that you should ask your air-conditioning service provider before hiring them. Take a look.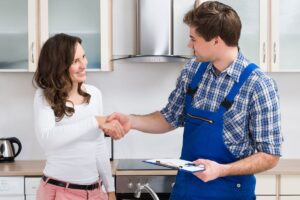 What kinds of ac services do you provide?

 
This is a critical question that you must ask a particular company dealing with air-conditioner services because there are several concerns with the ac, right from installation, repair, maintenance, or air-duct cleaning. You ought to know whether the particular service you are choosing them for can be provided by this company or not.  
Do you have the requisite resources?

 
In order to function as a reputed ac service, the company needs to have the right equipment and technicians to provide with the service required. Therefore, the company must ask if they can provide with the resources needed to perform the several ac-based services.  
So, after getting all the answers, if you want to choose us for your air-conditioning requirements, you should quickly get in touch with us today.