The scorching summer heat and an AC that has just conked off – this situation doesn't seem very clement, does it? Don't panic as we, Quality Air-Conditioners, are there to the rescue. For more than four decades, we have made a conscious effort serve as an epitome of excellence in the repair and maintenance of HVAC and air-conditioning systems. The cumulative 5 (out of 5) star rating that we've received from first-party reviews bears testimony to our commitment towards being one of the best in our field. We deal with both commercial and residential clients to provide air quality control solutions to ensure that they breathe in premium quality air. Some of our main USPs are: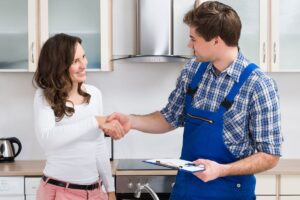 Our team of professionally trained and experienced technicians strive to provide holistic solutions that perfectly meet your real requirements, after having reviewed your case history. We view our association with our customers more as a long-term partnership and assure you that we'll never try to sell you equipment just for the sake of it. 
Whether you are home or at work, you need comfort for your peace of mind. We place paramount importance upon your comfort and we'll do our best to minimize the turn-around time that you experience. We'll do our best to offer same day service calls as well as 24/7 emergency services. 
We know how frustrating it can be if you desperately need help but can't reach a company whose services you wish to employ. We assure you that you'll never face such a predicament with us as we take an extra step to ensure that we're ultra-punctual in answering phone calls and any other queries you might have. 
We are committed to solve your HVAC and AC system issues and we are constantly improving to ensuring that we can serve you better. So if you are located in Florida, in and around Boca Raton, Boynton Beach, Coconut Creek, Coral Springs, Deerfield Beach or Delray Beach, then please feel free to contact Quality Air-Conditioners.