AC Repair in Pompano Beach, FL
Living in Florida means living in a tropical paradise. But it also means living in extreme heat and humidity. If you live in Pompano Beach, or the surrounding areas then you need reliable indoor cooling!
At Quality Air Conditioning Company we have over five decades of experience and a team of passionate technicians, making Pompano Beach's top choice for residential and commercial air conditioning repairs, maintenance, and installation. Call us today to learn more about our HVAC services.
Air Conditioner Repair Services in Pompano Beach
If your commercial and/or residential air conditioning unit isn't running at full capacity, then it may be time to call a professional for air conditioner repairs. With extensive knowledge in commercial air conditioning and residential air conditioning repairs, we can work on basically any unit, and hold true to our same-day AC repairs and installations.
Need emergency support? Our 24/7 air conditioner repairs aim to get your residential and/or commercial air conditioning unit up and running ASAP, so you don't have to go without reliable cooling. Here are some other reasons why we're the preferred choice for AC repairs throughout Pompano Beach, FL:
Ratings – Our 5 out of 5-star rating makes up the reputable choice for air conditioner repairs.
Experience – We've been in business for more than 50 years!
Promotions – Take advantage of maximum savings with our promotions on AC repairs & maintenance.
Financing – Receive 100% financing with no money down through Ygrene Energy Fund.
Support – As a family-owned and operated business, you're more than a client–you're family!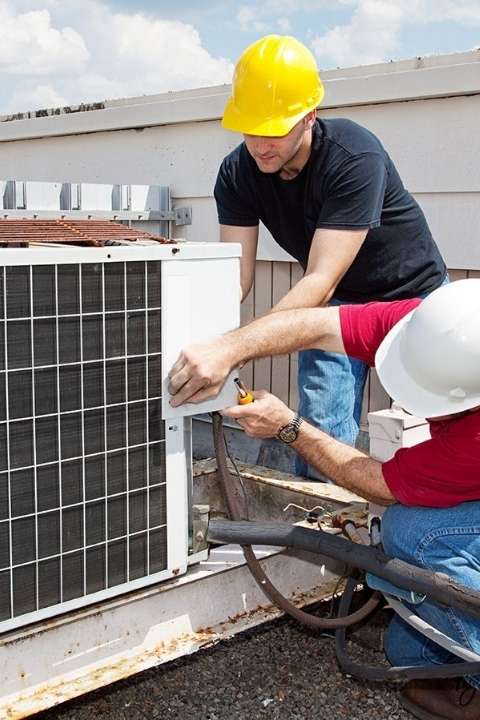 Pompano Beach AC Repair
The Trusted Local AC Service Provider
South Florida is known for its constant warm weather. In July and August, temperatures can reach into the 90's, so it's important to have an air conditioning unit that is well maintained. If your AC system won't get cool or stops working, our staff at Quality Air Conditioning Company can help. Whether you have a scheduled appointment or need same-day emergency service, our team will answer the call for AC repair in Pompano Beach, FL.
Schedule Your Air Conditioning Repair Service Today!
AC Repair for Pompano Beach, Florida
Just north of Fort Lauderdale, Pompano Beach is known for its beaches, marinas, and colorful coral reefs–perfect for outdoor adventures! As the home to numerous shipwrecks, Pompano Beach is a great dive site with rich marine life. But more than its tropical charms, Pompano Beach, Florida is nationally recognized for its impressive school systems and above-average real estate, ideal for homeowners looking for luxury. From retirees, professionals, young families, and more Pompano Beach is a melting pot of friendly faces.
At Quality Air Conditioning Company we serve Pompano Beach, Florida, and the surrounding areas with AC repair services for commercial air conditioning and residential air conditioning units. Whether your unit is leaking, blowing hot air, or just not turning on, we're here to help you will all your air conditioner repairs. If you're more of a DIY kind of person, check out these benefits of professional AC repair services:
Increase Longevity of Your Unit
Purify Air Quality
Reduce Indoor Humidity
System Upgrades & Add-ons
Increase System Efficiency
Reduce Health Risks
Eliminate Noise, etc.