If you need HVAC service in Boca Raton, Boynton Beach, Coral Springs, Deerfield Beach, Delray Beach or Fort Lauderdale, then Quality Air Conditioning can help. They are an accredited air conditioning company and they provide same day service in South Florida. When you live in a warm and humid climate such as south Florida, your air conditioning becomes and essential part of your life. It is therefore important to know of good contractors who can provide fast HVAC service or repair. Quality Air Conditioning provides both residential and commercial ac repair and service.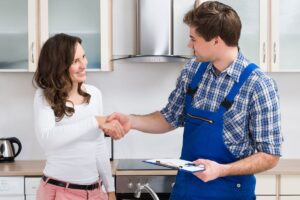 It is important that your air conditioning works properly. It is also important that your HVAC or heat pump works efficiently. If your air conditioning is not working properly, you will suffer extreme discomfort. On very hot days it can be dangerous to your health if you don't have proper air conditioning. At work it can result in business interruption and loss of income. If your HVAC does not work efficiently, it will cost you more money in energy bills than it should. Scheduled HVAC service will ensure you air conditioning work properly and efficiently. 
 Regular HVAC service can be part of a maintenance plan. Quality Air Conditioning offers affordable maintenance plans and that way you regular HVAC service. They offer a silver and platinum plan, so you can select the one best suited to your needs. During a maintenance and inspection service important tasks are performed such as the installation of high efficiency filters, drain line cleaning, motor and blower lubrication, inspection of important components as well as ductwork treatments. An HVAC service agreement cover your for labor and parts. That means you don't have to pay for the replacement of expensive components such as thermostats and compressors.