Through efficient energy use and recycling, a good commercial air conditioning system will also improve your company's financial bottom line. This eventually diminishes your business or property's utilization of assets and its ecological effect. The process of cooling, heating, and dehumidifying the air in commercial and public buildings like offices, factories, storage facilities, retail, hospitality, cinemas, leisure centers, universities, and schools is known as commercial air conditioning.  
Let us look at the importance of installing commercial air conditioning: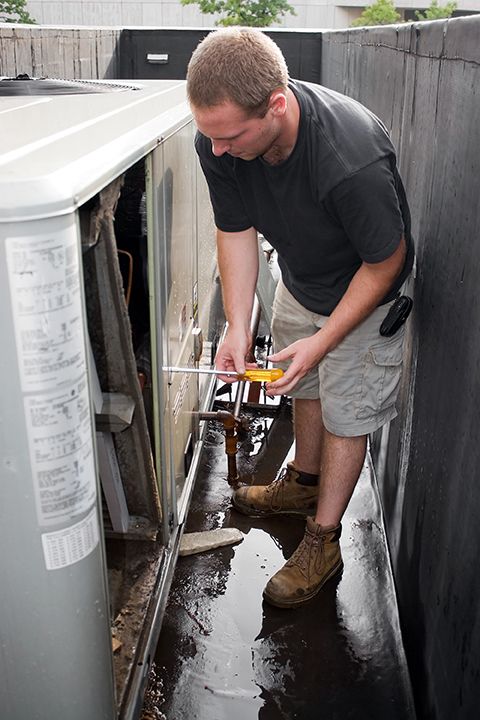 INCREASE PRODUCTIVITY 
Being too hot or too cold in the workplace can have a direct effect on productivity. Your employees won't be as productive or motivated in the heat, and they won't be as productive or motivated when the temperature is lower. No matter how hot it gets outside, air conditioning can help maintain optimal temperatures and levels of productivity. 
HEALTH AND WELL-BEING 
Installing an air conditioner is more than just about keeping the temperature constant. Air filters, which remove mites and fungi from the air and other pollutants like allergens, are found in many modern air conditioning systems. This improves the overall quality of the air in any commercial setting, which benefits staff and customers alike. 
ENERGY EFFICIENCY 
To meet the demands of commercial property owners, air conditioning systems are constantly evolving. You can choose from split systems to larger VRF systems among many other options. They can be completely adapted to your company, so whether you have a small office building or a large one, your employees will feel at ease and cool wherever they work. 
Quality Air Conditioning professionals will be on the scene around the same time by and large, and we are prepared to deal with crises. You can have confidence that our HVAC administration experts are simply amazing, and they take care of business properly at the initial time, like clockwork. Contact us at 954-971-1000 if you reside around Parkland, Boca Raton, Coral Springs, Coconut Creek, Delray Beach, and Boynton Beach.