Do you run a business of your own? Then, you must be having a commercial facility as well. Managing your own commercial space can be quite a challenge. You need to have all the important facilities for your employees so that they can get a comfortable and convenient working space. And one of the most important elements in this regard would be good quality air conditioners. If the commercial AC stops working in your office, it will be a huge inconvenience as your employees will not be able to work in such an uncomfortable atmosphere. That is why you need to hire a commercial AC repair service.  We, at Quality Air Conditioning, can be the right choice for you. We are one of the most established and reliable companies which have been in this business for over 50 years now. We can provide you with all kinds of air conditioner installation, repair, and maintenance services. We are known for our hardworking, efficient, and knowledgeable professionals along with our customer-oriented approach. So, if you are located in areas like Boca Raton, Boynton Beach, Coral Springs, Deerfield Beach, Delray Beach, or Fort Lauderdale,  then you can opt for us.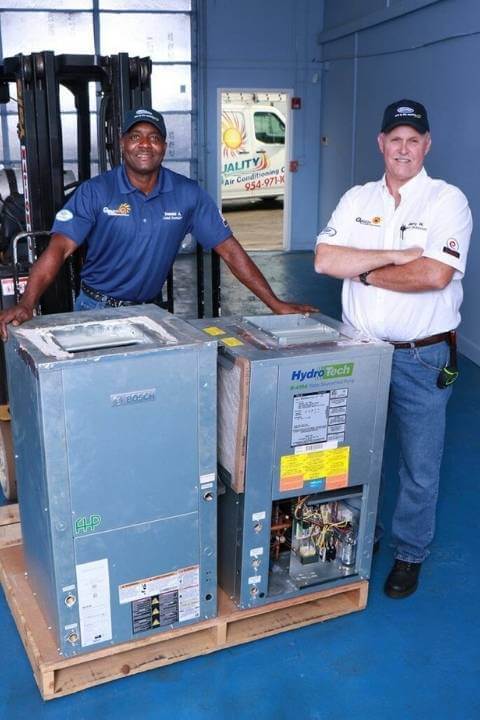 Here, we have put together a few questions to ask a company offering you commercial AC repair services. Take a look.
How much time will it take to complete the repair?
Since the air conditioner is an important machine in your commercial space, you need to get it repaired at the earliest. That is why before handing over the job, you have to ask for an estimated time within which the AC will be ready. This will help you plan your work accordingly.
How much will you be charging?
Without knowing the charges, you cannot take the decision. You have to make sure that the amount charged by the company is suitable for your budget. Try to take quotes in advance and compare these with others before making a choice.
So, after getting these answers, if you are thinking of choosing us, contact us today.