Air Conditioning Service in Pompano Beach, FL
With average temperatures reaching the 90s combined with high humidity, Pompano Beach summers are uncomfortable enough, but when your air conditioning breaks down, the heat can become downright unbearable.
Quality Air Conditioning Company offers 24/7 emergency services, so our team is here to help whatever the time of day. We understand the stress of unreliable cooling, which is why we make it a top priority to quickly diagnose the problem and find a solution that works for you. We offer nothing less than a 100% satisfaction guarantee!
Air Conditioning Service for Pompano Beach
The sooner you notice a problem with your unit, the better you can prevent a costly breakdown. Call our air conditioning service in Pompano Beach immediately if you spot any of these warning signs:
Uneven cooling
Unusually high energy bills
High indoor humidity
Moldy or musty smells
Unusual sounds
Insufficient airflow
Frequent cycling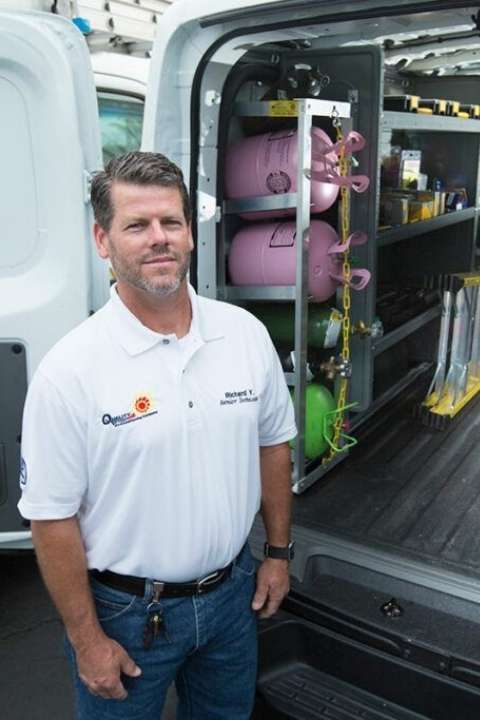 Pompano Beach, FL AC Repair
The Trusted Local AC Service Provider
South Florida is known for its constant warm weather. In July and August, temperatures can reach into the 90's, so it's important to have an air conditioning unit that is well maintained. If your AC system won't get cool or stops working, our staff at Quality Air Conditioning Company can help. Whether you have a scheduled appointment or need same-day emergency service, our team will answer the call for AC repair in Pompano Beach, FL.
Schedule Your Air Conditioning Repair Service Today!
AC Repair and HVAC Service in Pompano Beach, Florida
In every HVAC service we provide, our goal is to lower the risk of unexpected breakdowns, recover lost efficiency, enhance safety, increase your system's lifespan, and improve your indoor comfort levels.
During an AC repair, we don't just fix the problem and call it quits. Our team of technicians will also:
Check for standard operating temperatures
Adjust and clean the thermostat
Clean the outdoor condenser coil
Measure refrigerant levels
Lubricate moving components
Test the compressor contacts
Clean the condensate drain
Check and tighten all connections
Assess the capacitors for damage
Assess the blower motor
Clean or replace the air filter
Centrally located between Miami and Palm Beach, many often call Pompano beach "the Heart of the Gold Coast." The city has over 100,000 residents, which quickly rises to over 150,000 when part-time residents visit the area to enjoy the light and warmth of the summer months.
People often flock to the pristine beachsides and sprawling fishing piers to play sports, have a picnic, or get a nice tan. Those who want a seaside adventure might visit the offshore living coral reefs for some quality boating, snorkeling, or scuba diving.
When it's time to return indoors, working air conditioners can bring you respite from the summer heat. Keep your property cool with our reliable air conditioning service in Pompano Beach, FL. To schedule your service, call the Quality Air Conditioning team at 954-971-1000.