Air Conditioning Service in Boca Raton, FL
Living and working where we do in Boca Raton mean that air conditioning isn't just something that is nice to have, it is a necessity. Whether it's at home, in the office, or in your commercial space, you need to have a good working air conditioning system. When things aren't working just right, you need to call Quality Air Conditioning to get your air conditioning service done fast and done right.
Residential Air Conditioning Service in Boca Raton, FL
No one wants to be uncomfortable in their own home. When your air conditioning system isn't keeping up as it should, you need to make a call to Quality Air Conditioning. Their experienced team will be able to diagnose and correct any issues with your system. They keep up their knowledge and skills so that they can keep your system running at peak efficiency with the best air conditioning service around.
As a family-owned business, they take pride in treating their customers like family. That means going the extra mile in showing respect for you and your home during a service call, answering any questions you may have to your satisfaction, and modeling efficiency and professionalism in all they do. Maintaining your comfort is their business at Quality Air Conditioning.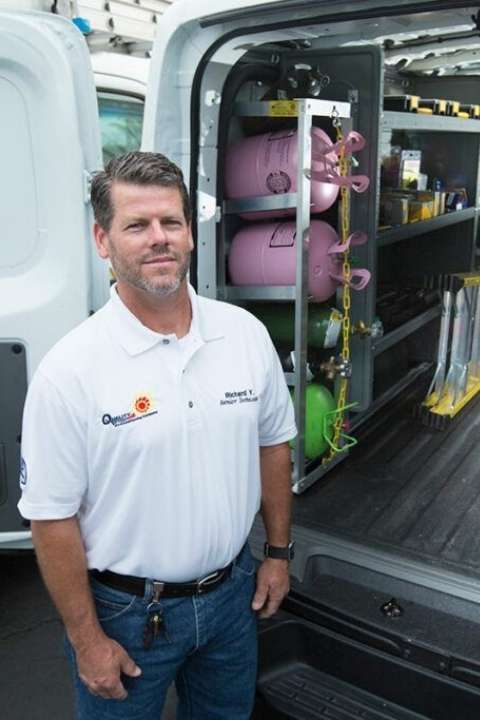 Boca Raton AC Repair
The Trusted Local AC Service Provider
South Florida is known for its constant warm weather. In July and August, temperatures can reach into the 90's, so it's important to have an air conditioning unit that is well maintained. If your AC system won't get cool or stops working, our staff at Quality Air Conditioning Company can help. Whether you have a scheduled appointment or need same-day emergency service, our team will answer the call for AC repair in Boca Raton, FL.
Schedule Your Air Conditioning Repair Service Today!
Commercial Air Conditioning Service in Boca Raton, FL
There is no good time for your air conditioning to go out, that's why when you need air conditioning service, you can call Quality Air Conditioning. They always have emergency services available and can handle all makes and models of air conditioning units. They also work hard to make same-day service a reality as much as they can. As part of their commitment to keeping your business operating as it should, they offer regular maintenance schedules so that your air conditioning system is always operating at peak efficiency and any issues that might be starting can be corrected right away before they become serious issues.
As a business center, the city experiences significant daytime population increases. It is known as one of the wealthiest places in South Florida. The downtown area is established around a lifestyle center and entertainment hub named Mizner Park and Royal Palm Place, a mixed-use shopping, dining, and residential district. Still today, Boca Raton has a strict development code for the size and types of commercial buildings, building signs, and advertisements that may be erected within the city limits. The strict development code has led to several major thoroughfares without large signs or advertisements in the traveler's view.