Are you thinking of buying a new air conditioner? It is impossible to survive without an air conditioner These days.  During summer, the temperature soars extremely high come on making it uncomfortable and uneasy to both relax or even work in your house.  That is why more and more people are buying air conditioners these days. But it is not enough to simply buy the machine; you also have to get it installed. What you should do is hire an air conditioner installation service immediately. We, at Quality Air Conditioning, can be the right choice for you. We are one of the most established and reliable companies which have been in this field for more than 40 years now. We can provide you with all kinds of air conditioner services, starting from installation to even repair and maintenance. We are known for our stress-free installations and same-day services. So, if you are located in areas like Pompano Beach, Deerfield Beach, Boynton Beach, Delray Beach, Boca Raton, or Plantation, FL, then you can opt for us.
Here, we have put together a few questions to ask your air conditioner installation service before hiring. Take a look.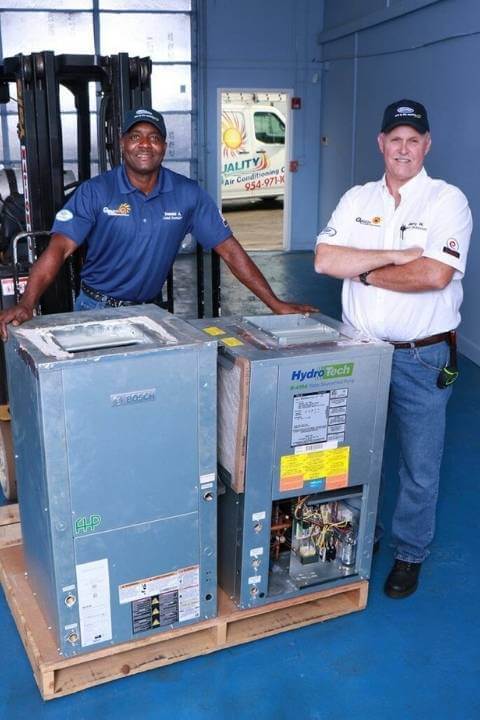 How much time will it take to install the AC?
You should make sure that you ask the company about a stipulated duration within which the AC installation will be complete. This will help you get an idea about when you can start to use the air conditioner. Moreover, you might want to plan your schedule according to the installation service so that you are available when the installation takes place.
Can you provide free quotes?
The next thing we do should ask the company is if you can get free quotes from them. This will help you get an estimated rate and you will be able to match it with your budget before making the decision. You can also compare the quotes with others and then choose the one that seems most reasonable for you.
So, after getting these answers, if you are thinking of choosing us, contact us today