Air Conditioner Repair in Coral Springs, FL
As the sun re-emerges and the temperature starts to heat up in Florida, it's clear that summer is right around the corner. During these hot and humid months, air conditioning becomes a necessity. So what should you do if your unit suddenly breaks down?
Our team at Quality Air Conditioning Company provides quality air conditioner repair in Coral Springs, FL. With speedy and reliable services, you can avoid the excruciating wait and have your AC unit up and running in no time!
Air Conditioner Repair and Air Conditioning Service in Coral Springs
Thankfully, it's rare for air conditioners to stop working abruptly. They usually exhibit symptoms of damage that become increasingly noticeable the longer they're left unchecked. By keeping an eye out for these warning signs, you can call us for an AC repair before the worst can happen.
Here are the most common indicators of a system in need of an air conditioning service:
Air temperature output doesn't match the thermostat setting
Off-smells coming from the unit
Water leakage near the unit
Unit makes strange noises
Unit cycles constantly
High interior humidity
Spiking energy bills
Poor air quality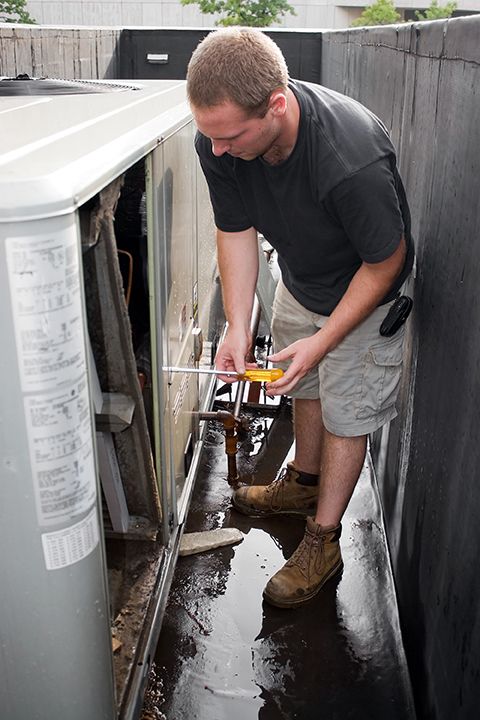 Coral Springs AC Repair
The Trusted Local AC Service Provider
South Florida is known for its constant warm weather. In July and August, temperatures can reach into the 90's, so it's important to have an air conditioning unit that is well maintained. If your AC system won't get cool or stops working, our staff at Quality Air Conditioning Company can help. Whether you have a scheduled appointment or need same-day emergency service, our team will answer the call for AC repair in Coral Springs, FL.
Schedule Your Air Conditioning Repair Service Today!
HVAC Repair in Coral Springs, Florida
Quality Air Conditioning has provided premier HVAC repair in Coral Springs, FL, for over 50 years. Our experienced team can formulate the best solution to your HVAC issues, whether it's insufficient airflow or weak cooling.
If you encounter trouble with your heating or cooling system at the most inopportune time, you can rely on our 24/7 emergency services for a quick fix!
Coral Springs is the principal city of the Miami Metropolitan area, with over 130,000 residents. The area enjoys a convenient central location, so a short drive can immediately take you to Pompano Beach, Fort Lauderdale, Boca Raton, Coconut Creek, and Parkland. Not to mention, the beautiful Everglades is its neighbor, making it the perfect resting point for every nature lover.
Coral Springs' average high temperature of 91.1°F combined with the muggy local atmosphere makes air conditioning a must-have if you want to keep your interiors cool and comfortable. No HVAC system is a match for our team's knowledge and experience, so you know who to call the moment you notice a problem.
Contact the Quality Air Conditioning team at 954-971-1000 to schedule your air conditioner repair in Coral Springs or any other surrounding area!