AC Repair in Tamarac, FL
When it comes to residential and commercial air conditioning repairs, you need a company you can rely on. At Quality Air Conditioning Company we have over 50 years of experience providing professional AC services to Tamarac, Florida, and the surrounding areas. As a family-owned and operated company, we're passionate about extending professional services to your home and/or business. Call us today to learn more!
Air Conditioner Repair Services for Tamarac
At Quality Air Conditioning Company we're Tamarac, Florida's number one resource for AC repairs and maintenance. Not sure if your unit requires a repair? Here are a couple of tell-tale signs that it's time for air conditioner repairs:
Warm Air – If you feel warm air blowing from your vents, it could indicate constricted airflow.
High Humidity – Air conditioning units should moderate humidity levels automatically. If your home or business is full of sticky and moist air, you need a professional to come and take a look at your unit.
Leaks – Your air conditioning unit shouldn't be leaking! Pooled water or active leaks around AC units are a sure sign that you need AC repairs.
Noise – Is your unit making a loud noise when you turn it on or off? This is an indication of potential issues that need to be checked out ASAP.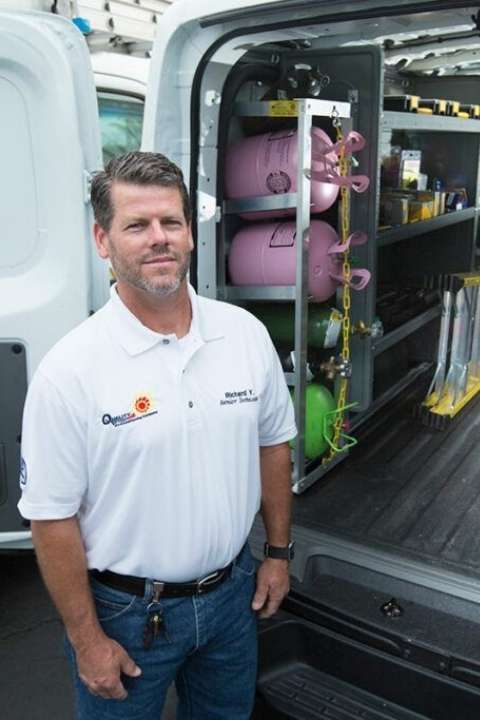 Tamarac AC Repair
The Trusted Local AC Service Provider
South Florida is known for its constant warm weather. In July and August, temperatures can reach into the 90's, so it's important to have an air conditioning unit that is well maintained. If your AC system won't get cool or stops working, our staff at Quality Air Conditioning Company can help. Whether you have a scheduled appointment or need same-day emergency service, our team will answer the call for AC repair in Tamarac, FL.
Schedule Your Air Conditioning Repair Service Today!
AC Repair for Tamarac, Florida
As a prominent city in the Miami/Fort Lauderdale area, Tamarac, Florida is a beautiful city known as a great place to live and work. Rich in diversity and culture, visitors and residents lack no options in dining, shopping, and outdoor entertainment. While Tamarac embodies all the charms of paradise living it's also a tropical hotspot, with humid and hot weather–you can't go without AC in Tamarac!
At Quality Air Conditioning Company, we provide Tamarac, Florida, and the surrounding areas a range of AC repair services for residential air conditioning units and commercial air conditioning units. With 24/7 emergency air conditioner repair services, our team of skilled technicians are armed and ready to help you with all your AC repair needs.
Residential Air Conditioning

Your residential air conditioning unit is responsible for keeping your home cool and comfortable. If your residential air conditioning requires an air conditioner repair, our team can walk you through the entire process from diagnosis to repair.

Commercial Air Conditioning

Commercial AC repairs are extremely important for businesses. However, not all air conditioner repair companies have the knowledge needed to work on commercial air conditioning units. Our team has the skills and tools needed to get your commercial unit up and running in no time!