AC Repair in Plantation, FL
Poorly performing air conditioning can make the hotter months in Florida unbearable, so why prolong your suffering when the solution is just around the corner?
Our team at Quality Air Conditioning Company provides quality AC repair in Plantation, FL, that will have your unit working like new. With over 50 years of experience under our belt, you can rely on us to fix any HVAC-related issue with the most cost-effective solutions and minimal fuss.
AC Repairs in Plantation
Sometimes, a simple tune-up is all it takes to return your AC unit's performance. This maintenance involves cleaning or replacing the filters, refilling the refrigerant, tightening the electrical connections, and making other essential tweaks.
However, if there's a deeper underlying issue with your unit, like a broken component, air conditioner repair is the next step. Here are some tell-tale signs that indicate damage within your air conditioning system:
Subpar cooling
Unusual noises
Frequent cycling
High humidity
Water leaks
Low airflow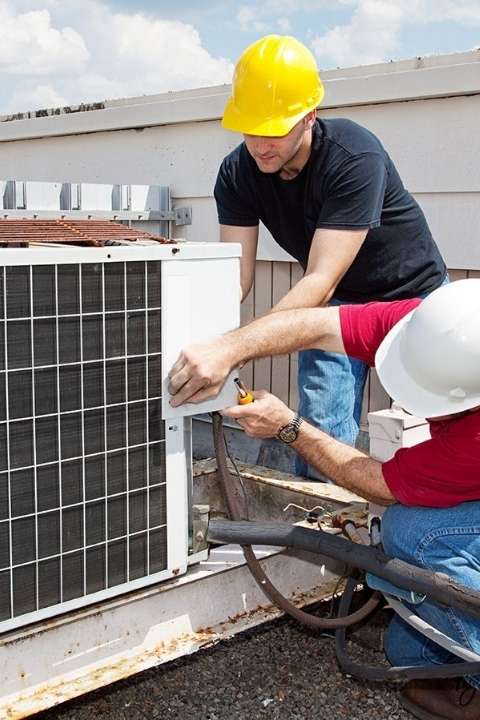 Plantation AC Repair
The Trusted Local AC Service Provider
South Florida is known for its constant warm weather. In July and August, temperatures can reach into the 90's, so it's important to have an air conditioning unit that is well maintained. If your AC system won't get cool or stops working, our staff at Quality Air Conditioning Company can help. Whether you have a scheduled appointment or need same-day emergency service, our team will answer the call for AC repair in Plantation, FL.
Schedule Your Air Conditioning Repair Service Today!
HVAC and Air Conditioner Repair in Plantation, Florida
At Quality Air Conditioning, we specialize in HVAC repair and maintenance. Whether you're having problems with your heater or your air vents suddenly start spewing out dust and grime, we're the team to call. Whatever the HVAC issue, we always follow a comprehensive process that tackles the source of the problem instead of merely suppressing its symptoms.
When it comes to AC repair in Plantation, the complications we often encounter include:
Power Issues: From faulty wiring to tripped breakers, power-related problems can cause your unit to stop working entirely even when the rest of its components are in good shape.
Faulty Fan Motor: Weak airflow can result in slow and uneven cooling, and it's often caused by a defective or worn-out motor.
Leaking Refrigerant Lines: Since your AC unit needs refrigerant to create cold air, even the most minor leak in its refrigerant lines can significantly affect its performance.
Damaged Fan Belt: Do you hear a squealing noise coming from your unit? It might be a sign of a worn fan belt, which requires immediate professional attention.
Plantation is a northern suburb of Fort Lauderdale that's equidistant between Miami and West Palm Beach. This convenient location gives its 90,000 residents easy access to many of the state's most popular attractions. However, there is plenty to do in Plantation itself, from museums and shopping malls to eateries and sports events.
August experiences the peak of the summer season in the area. If your cooling breaks down and you need to beat the heat, call Quality Air Conditioning at 954-971-1000 for fast and reliable AC repair in Plantation, FL!